Hello And Welcome To Mod Radio UK, Internet Radio MOD Style,
Described by our fans, as "the Home of Mod Music on the Internet!"
| | | |
| --- | --- | --- |
| | Another session with Warren Peace | |
This week co-host/actor/director Jonny Owen gives us exclusive insight into not only his 'bulging disc' but how he selected tracks for the soundtrack of his soon to be released movie 'I Believe In Miracles' (already touted by The Guardian as the greatest football movie ever made!). Actor, director and Quadrophenia's very own Spider, Gary Shail joins to chat about his new book, "I Think I'm on the Guest List' (with the expected juicy tales including his experience working with the likes of Michael Caine, Lewis Collins and Garth Hunt). On top of all that, some great tunes and rare tracks courtesy of our official conSOULtant (see what we did there?) Patrick Foisy's new 'Shaken Not Slurred' segment. As usual scotch and/or tea will flow as the lovely Penny Lane, Jonny and Warren Peace, take on the latest trending topics such as David Hameron; Cameron's 'Swinegate', Sam 'Bondgirl' Smith's theme to 'Spectre' and if Warren emits gas and denies it, is he really any better than a German car?
No Comments have been Posted.
Please Login to Post a Comment.
Not a member yet?
Click here
to register.
Forgotten your password?
Request a new one
here
.
Click on the image below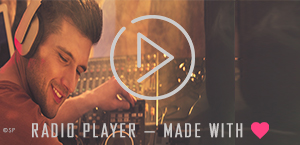 please think about donating to our station
use the donate button below! Thank you

Your Donations Make This Stream Possible!